By Press on May 2, 2016 in
blog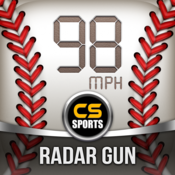 (Update:  Baseball Pitch Speed Radar Gun is reviewed in Appliv!)
Recently, my Baseball Pitch Speed Radar App has been making a killing in the US Entertainment Category ranking as high as 32.  No sure if it's because of this, I have been approached by Appliv, a popular app discovery website from Japan.  They are interested in writing a review for the android version of Baseball Pitch Speed Radar Gun.  Initially, I was a little confused since the iOS version of the app is gaining more visibility rather than the Google Play version.
Appliv's representation is very professional and explained to me that they are currently reaching out to a 1000 high quality Android app in the first phase as a roadmap to expand to North America.  They also offered to review a couple more apps in the GooglePlay store.
Speaking of Baseball Pitch Speed Radar Gun, initially it was a flop on the AppStore while it was selling quite nicely on GooglePlay for a period of time.  It is a simple and high quality app.  The goal is to bring baseball pitch speed measuring capability to the masses like Baseball dads, Baseball coaches and junior players etc.  It got some rave reviews over GooglePlay while sales was lacking for some time.
And then in a turn of event, I was contact by Apple's marketing team on a possible TV spot.  I was asked if there was plan to localized the app and told to sign a release form for legal and marketing purpose.  I immediately outsourced the localization and submitted a expedited review request.  Everything turned out great except I got an email from the Apple Marketing team that there was a change of creative direction on the TV Spot and my app won't make it this round.
A year or so has passed, while I was busying working on other apps and spending minimal time on marketing, Baseball Pitch Speed Radar Gun shot up in the US Entertainment Top chart like a rocket, ranking as high as 32 in a matter of days.  It's a present surprise for the app to finally get recognize for its quality and entertainment value.  I am hopeful for Appliv's review to bring more exposure to the app.