By Press on November 1, 2013 in
products
In the User page, click on the "Add" button to create a new user.  Bracket Creator support multiple users, all the categories and brackets created under this user will be organized under this name.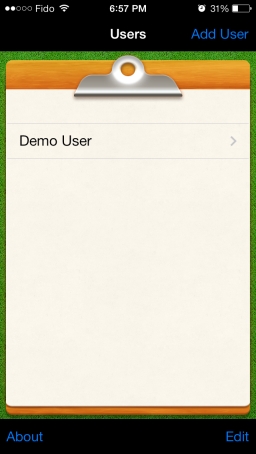 In the Category page, you can create a new category or select one of the existing ones.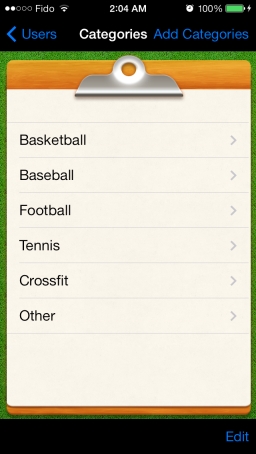 In this Bracket page, tap "Add Brackets" to create a new bracket or load one of the saved bracket  by tapping on the bracket name.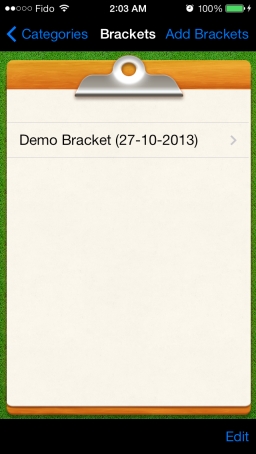 In the Add Bracket page, fill in the bracket name (e.g. Club Tournament).  Bracket Creator supports up to draw of 16.  Perfect for club tournament.  For example, if the draw is 5.  For single elimination, select 8 singles, then fill in SEEDS 1 to 5, then tap "Save".  A draw of 8 will be created with 3 entries as "BYE".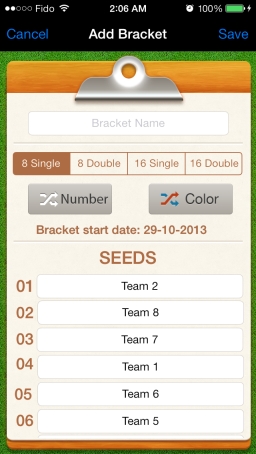 In the Bracket page, tap on any player to advance to the next round.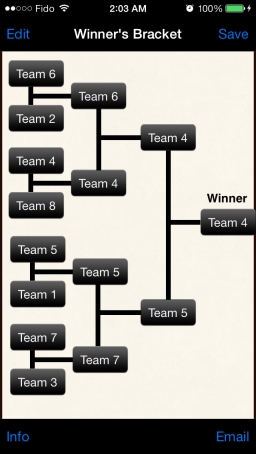 Tap "Email" to send the updated bracket to all the players.