By Press on September 30, 2016 in
Web Apps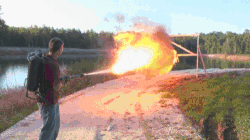 I have always wanted to branch out from the mobile app business ever since I have some success with it.  The idea of putting all the eggs in one basket and the fact that all the revenue are heavily relied on the a platform I don't own is always on my mind.
My app portfolio have been doing quite well despite all the changes Apple had done to the AppStore in the past 5 years, from the new release traffic boots trick, keyword stuffing title, trending keywords stuffing to completely destroying the app store for indies by hiding the top chart and changing to a card layout.  I have survived all those changes and my app business is still making some pretty decent amount of money each month.
Since my job was outsourced late last year, I have been feeding this desire by creating 6 WordPress plugins and have them approved in the wordpress.org directory.  You can find out more here:
https://profiles.wordpress.org/optimalplugins#content-plugins
During theWordPress plugin submission process, I realized that theWordPress plugin directory approval process is relying on a few prominent volunteers.  After a few email exchanges, I was immediately put off by the eco-system.  I want to have my own thing, my own assets making dough with my own rules.  I certainly don't want to jump into yet another platform I don't own.
Owning the Platform
I have been following the open revenue dashboard published by Baremetrics and came to the conclusion that it would be really nice to have a portfolio of Web Apps that generate recurring revenue all going into my pocket.
While most people are struggling with startup ideas and what not, I realized that the path to success is ownership and execution rather than idea.  To simply put it, you need to be good at making money.  Same ideas, two different people, two different results.  My solution to the startup ideas problem is to simply emulate successful business, be it mobile apps or web apps.
Instead of pulling my hair out to find the next great idea, usually one that you have never heard of, but many people have tried it a thousand times, I opt to emulate existing web app with the cheapest development cost and leverage the platform to build multiple web apps.  Since I have been in the software engineering roles all of my careers, it's just second nature to me.  And I plan to outsource all the work and build the web apps portfolio with the goal of being operational irreverent from the start.  I just want to be the owner of a series of revenue generating assets.  They just happened to be software related.
Build and Launch #1
There are a lot of different strategy for start up:  Lean, MVP (Tim Ferris), 30×500 (Amy Hoy).  I always go back to my core strategies:
All ideas are bullshit until proven profitable.
Just build it and snap a price tag on it.
Sell it and get better at selling it.
Pivot the product and go to 3.
Iterate as many time as you care, once I lost interest, either sell it or drop it and move on.
While most people waste time on validating ideas, I use my engineering prowess to build and launch at a cheapest price point I can manage.  Most people think IDEA to PROFIT is a straight line.  With the RIGHT idea, profit will come.  From my experience, you can always start with an ok idea and pivot until you get some traction, kinda like shoot, fire, aim.
The idea people think in the ready, aim, shoot sequence.  They think turning a business from launch to profit is like shooting a bullet at the target.  It takes precision and absolutely no margin of error.  From what I learn through the years, from zero to profit is a lot like shooting a flamethrower.  You want to shoot first, pivot and adjust the aim along the whole journey.