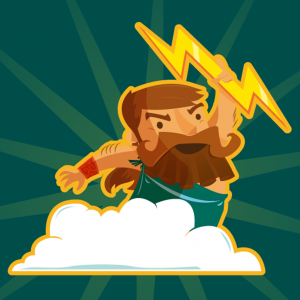 Coin Push – Thunder God, is an insanely addictive arcade/fair park game you spent countless of hours playing! CobbySoft Media bring your favourite mini game onto your iPhone! Push thunder coins and ancient greek treasures into your hands by dropping shiny coins from your pocket onto the roof of the All Mighty Zeus's temple! Be careful and try not to push them off the cliffs. Collect all ancient greek treasures! Thunder pots, quartz, Hercules' helmet, Athena's torch, healing flowers and more special bonuses or special coins!
Game includes:
-Amazingly realistic physics and sound effects
-Impressive 3D graphics design
-Awesome unique prizes to collect
-Over 20 Special Coins and Prizes!
-Lots of special effects
More exciting themes and updates coming soon!