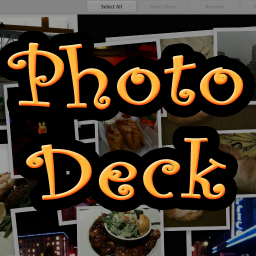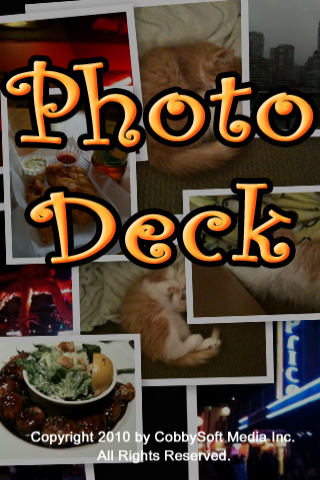 Photo Deck is a fun little app that let you instantly create photo collages right from your iPhone!
Features:
Select and add photos:
– Select and add photos from the library and randomly place them on the screen.
Scramble:
Randomly scatter the photos over the screen with auto scale and rotation.
– Click "Scramble" until you get the desired effect.
– You can also "Shake" the device to scramble the photos.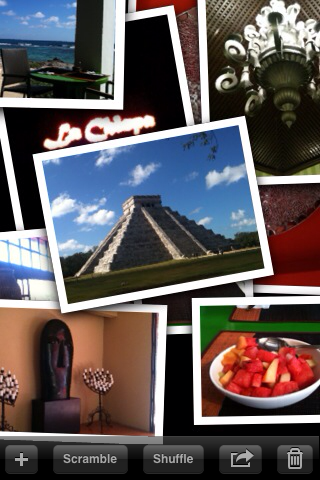 Shuffle:
– Shuffle the photos around while the frames stay in the same positions.
– Click "Shuffle" until you get the desired effect.
Free hand adjust:
–  Rotate a photo with rotate gesture.
– Resize a photo with pinch gesturee.
– Move a photo by dragging.
Delete:
– Select a photo and click on the "Trash can" to remove the photo from the screen.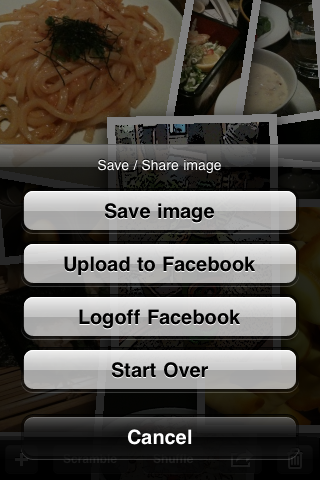 Save and Share:
– Save the result to photo library.
– Upload to Facebook.
– Start Over a new session.
– Support Portrait and Landscape mode!