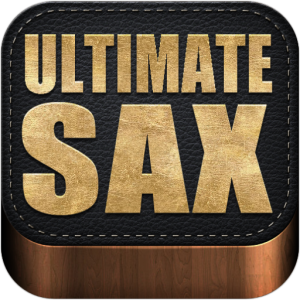 Are you frustrated having to flip through each and every fingering charts?
Do you ever wonder if your note sounds right?
Do you want to quickly and easily find the sound and fingering position of each note on the music sheet instantly?
Ultimate Sax plays the sound and shows you the exact fingering positions with a touch on the sheet music! Get it NOW! Gift it to your love on who is just starting out to learn or haven't been playing for a while and want to rekindle the joy of playing saxophone!
Ultimate Sax is an innovative saxophone fingering quick reference.
? Top 10 ranking in Music Category in 5 countries ?
When I started learning saxophone, I found myself struggling with black and white fingering chart. I have a hard time looking up note after note that matches the one on the sheet music. And the worst part is, I have no idea what that note supposed to sound like. So with a little programming knowledge and an adventurous attitude, I set out to create this little saxophone app which ties the notes, music staffs, fingering and sounds together.
With a keen sense of art (which means I am pretty picky on what I put my name on), I use my limited photo editing skills to create the first version of Ultimate Sax. Now after a year, I decided to give its interface a boost. I am aiming for a high end luxurious brand wallet look and feel, almost making it look like a collector's item. Hope you like it as much as I do.
Features:
Quick Note selection:
? Direct note selection by single touch on the Music Staff.
? Fine tune note selection by dragging over the Music Staff.
Fingering selection:
? Flip through fingering images directly.
Playback Control:
? Easy to use playback control to move between notes.
? Chromatic Scale, Major Scale, Minor Scale.
Real Sound:
? Full selection of Alto, Baritone, Soprano, Tenor sound types.
? High quality playback of all notes.
Check out Apple's Education – Volume Purchase Program for Educational Discount.