Tennis Match Gone Bad (Day 0 – 21 June 2016)
Popped my right Achilles tendon during a tennis match around 7:30 in Burnaby BC.  I can still walk by putting pressure on the heel.  Normally, for an ankle sprain, I would just walk it off and try it see to I can get back to the match.  But this time it feels different, it feels weird that I have no power to my ankle.
Da Boot (Day 1 – 22 June 2016)
Tried to book an appointment with my GP but she was fully booked.  I ended up seeing her partner who in hind sight, was an idiot.  Should I have listened to him, I would definitely heal long.  He prescribed me an air cast 360 brace with one heel wedge, that's right, not even a walking boot.  Asked me to use crutches and wait for a orthopedist appointment.
The staff at the orthopaedic shop recommend a proper walking boot (air cast) and I had to go back to the doctor's office to have him sign off for my new boot.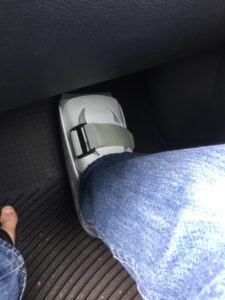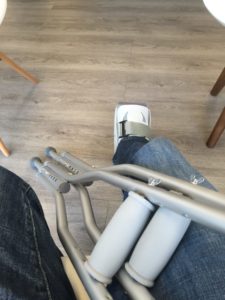 Day 2 – 23 June 2016
Wiggled toes and foam rolled calf.   For those of you who think the earlier to move around, the earlier you recover, pay attention.  The following is the table showing the forces required on your achillies tendon for each type of activities.  The surgical repair with the snitches can only withstand 300 to 400 newtons, which means if you do anything other than "ankle immobilized at neutral", you are not healing faster than normal, you are pulling on the surgical repair.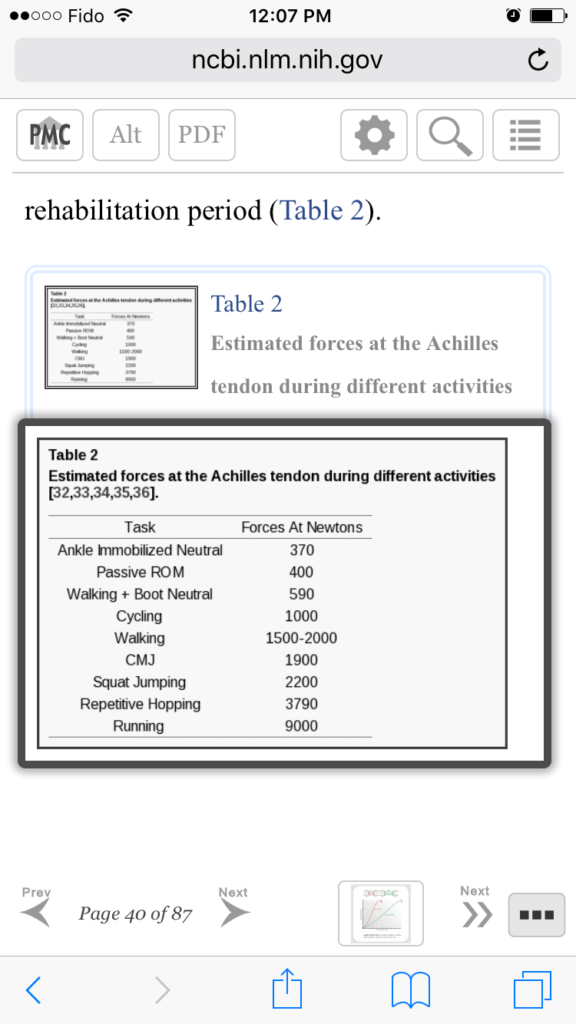 Day 3 – 24 June 2016
After some researches on the internet, I went out to buy extra wedges and put 3 wedges in the air cast.  The air cast is heavy and right off the bat it's rubbing on my Achilles tendon.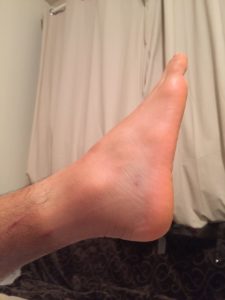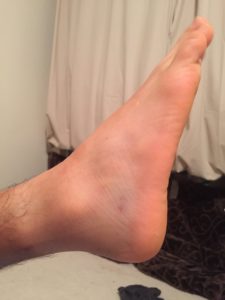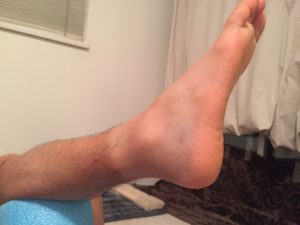 I can still move my toes~ ?
Day 4 – 25 June 2016
After further research, I found out the best time to have surgery is within 7 days.  I called the doctor's office to check on the orthopedist appointment, reception say, "it's ready if it's ready".  Got pissed off, went on to do further researches and prepared to go to the ER.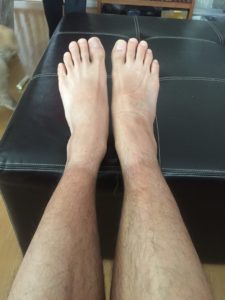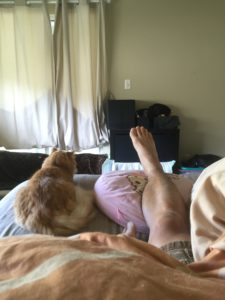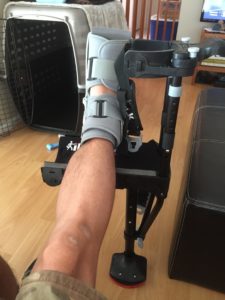 Day 5 – 26 June 2016
Admitted in the Richmond Hospital Emergency Department at 9 am, waited for about 2 hours, the attending resident confirm a full rupture with thorough Thompson test.
The resident immediately asked the Orthopaedic Surgeon  for consultation.  As expected, I was given 2 options (surgical or non-surgical).  For young active people, surgery is recommended.  I said "Let's go for it."  She asked me if I had breakfast, I said no.  However, at the end I didn't have the surgery on that day since there is no operation slot left.  She wrapped my foot up in a cast and scheduled me to an Orthopaedic consultation the next day.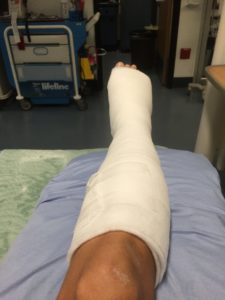 Day 6 – 27 June 2016
I went to see the Orthopaedic Surgeon (Dr Kendall) at 8am.  He mentioned the pros and cons between surgical and non-surgical is about the same and cited the voodoo study I read online.  The problem with this study is that the scoring is based purely on patient opinions rather than performance measurement.
https://www.ncbi.nlm.nih.gov/pubmed/21037028
This is the Achilles tendon Total Rupture Score (ATRS)