Week 5, I continued to start everyday with 10 minutes of stationary bike.  My doctor's prescription is to use the vacoped as fixed boot, I opted for hinging.  I planned to progress from 30 to 15 degree in 5 degree decrement instead of the old school jumping from 30 degree straight to 15 degree in 3 weeks.  I also tried to walk 1 mile per day either going to the track at the park when weather permitted or walk back and fore in the living room.  I used a pedometer app to keep track of the steps I took.
Diet still consisted of high carb comfort food.  It's the first time in many many year since I ate so many pizza.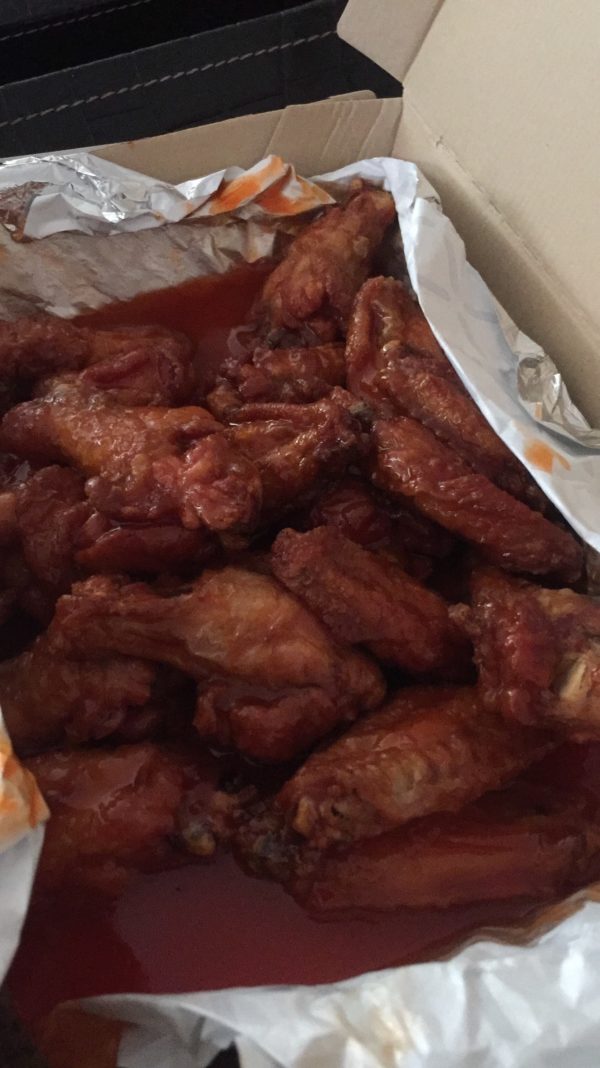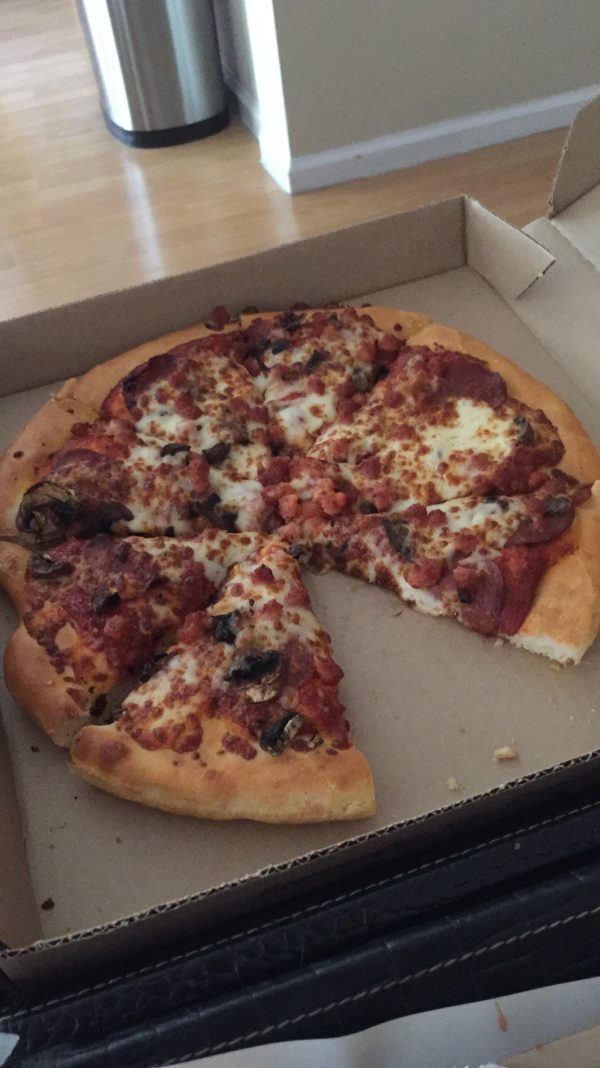 Incision scar was healing but not quite all cleared yet.  It's very tempting to pick on the last bit of flaky skin… so that I was all clear to take a shower without the plastic waterproof leg cover.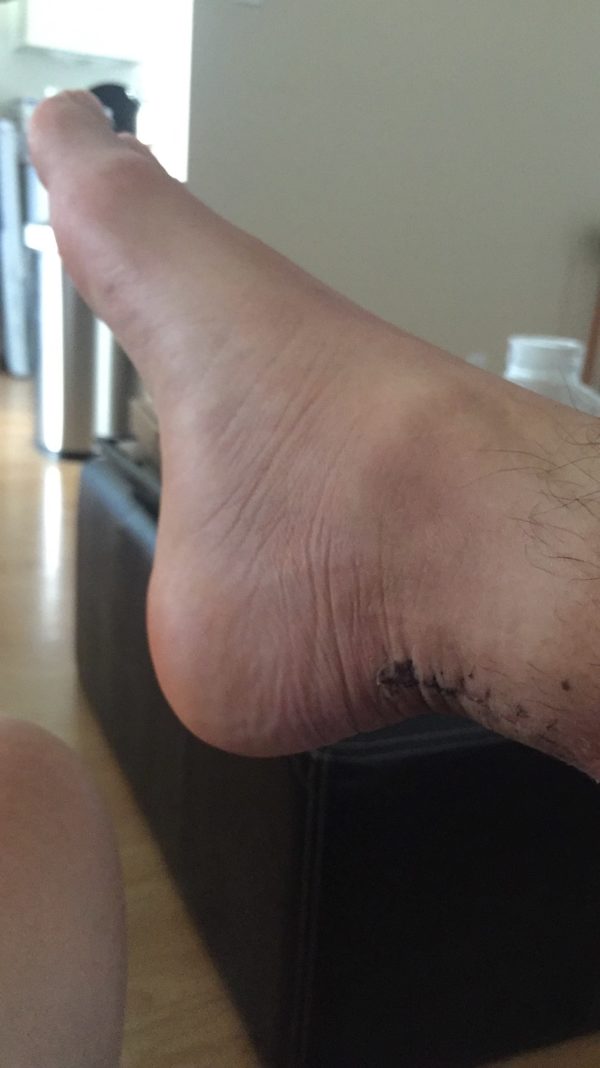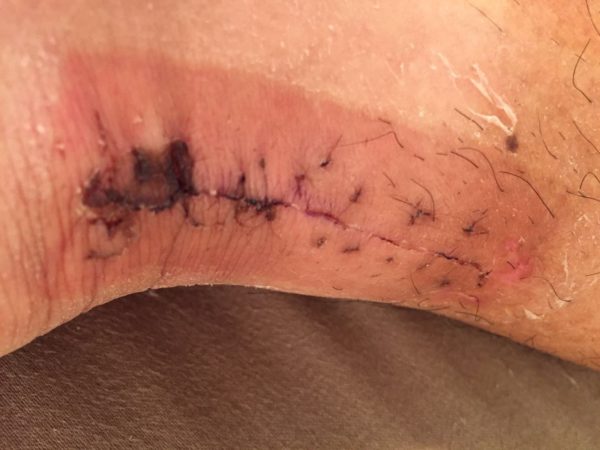 Weekly monitoring of the resting tension.  At this point in time, my plan was to keep the resting tension higher than the non-injured leg.  My theory was to try to heal short and stretch the calf muscle once the tendon was stiff enough.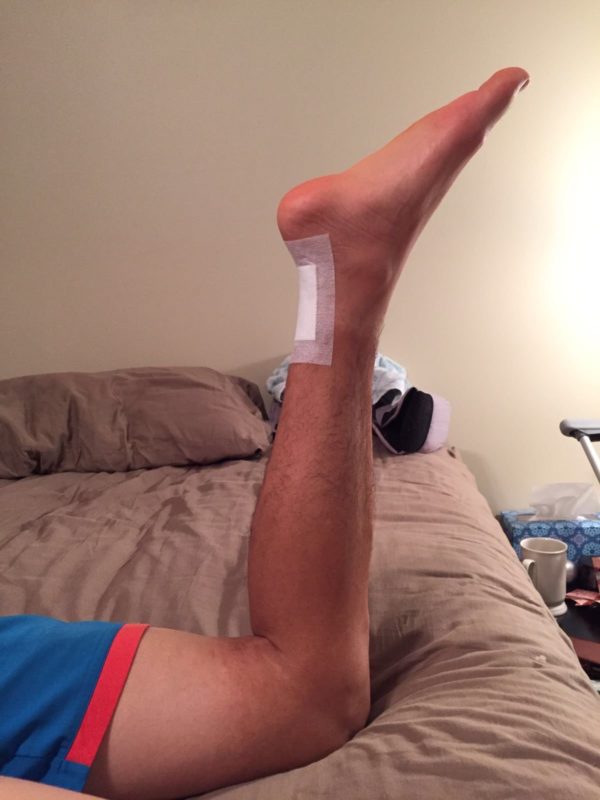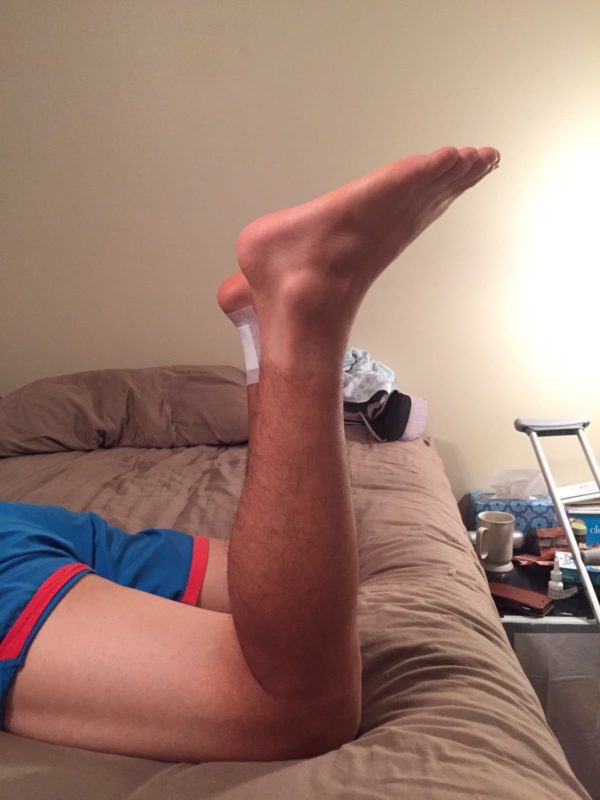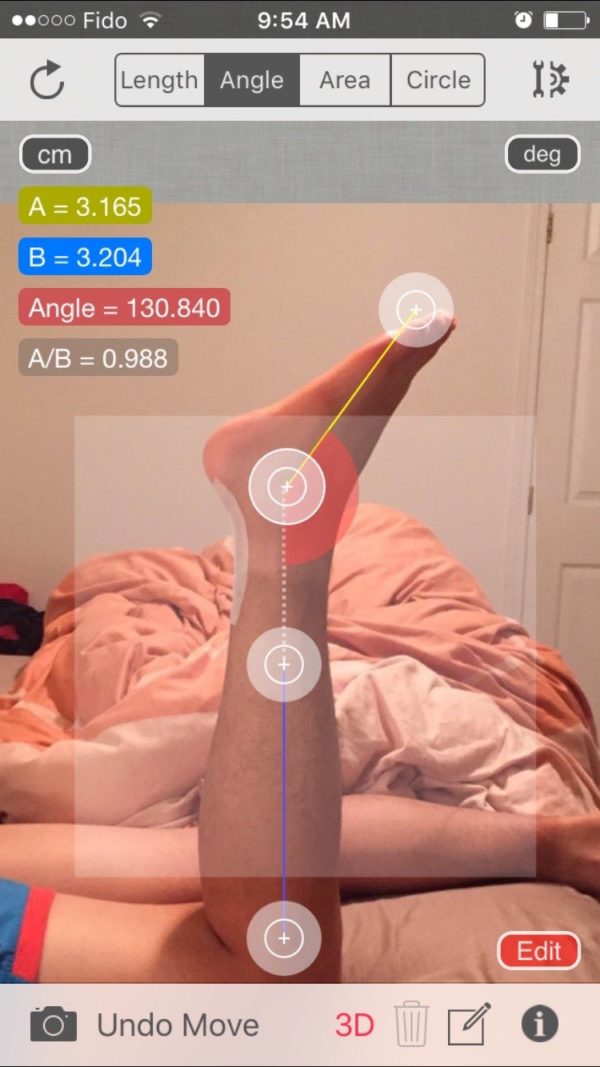 What most people didn't talk about was how much pressure you were going to put on your non-injured leg.  I was always under the fear that my left Achilles was going to bail.  My calf muscle was tight from all the single legged standing and walking.  Luckily, I worked with an amazing register massage therapy.  He helped tremendously to release the tight muscles on my back, hip and left leg.  Back muscle tightness was the result of the motion imbalance because:
The length of the injured leg was longer because of the boot and the resting angle required, I mitigated this by adding a booster called "Even up".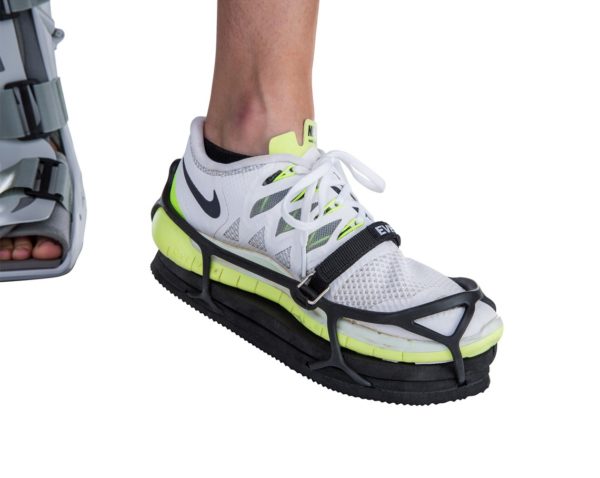 2. Even with the "Even up", I realized that both the iWalk and Vacoped boot lack the much-needed propulsion my feet was designed for.  My back was going to hate me for many weeks to come.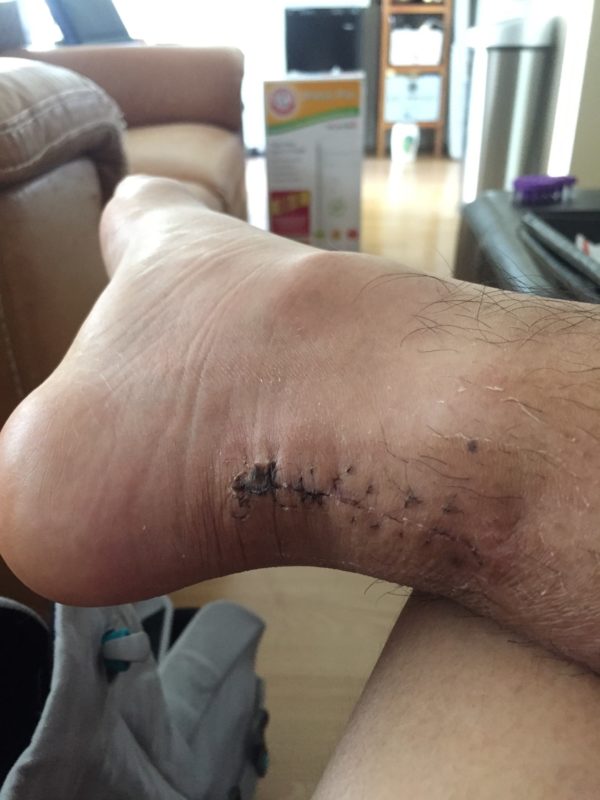 I had since progressed to stationary biking without boot.  I made sure I leaned away from the machine and keeping my foot in the plantar flexed position.